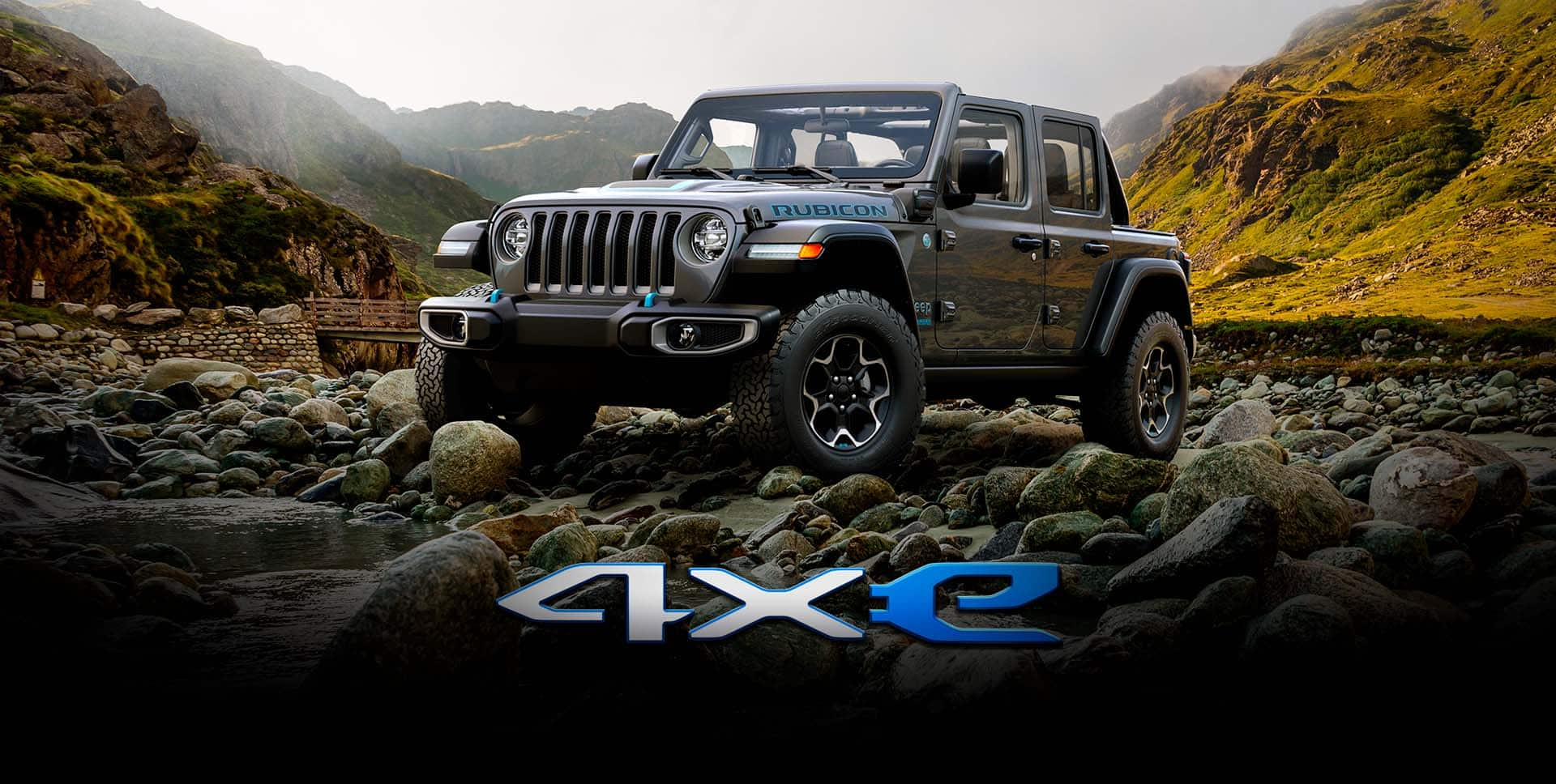 Welcome to Peel Chrysler FIAT, located in the heart of Port Credit in Mississauga; your home for the all-new Jeep Wrangler 4xe. This game-changing vehicle combines the rugged capabilities of the classic Wrangler with the added benefits of hybrid technology.
With the Wrangler 4xe, you'll be able to tackle any terrain while also reducing your carbon footprint. Whether you're hitting the trails or just driving around town, the Wrangler 4xe has you covered with its powerful engine and impressive fuel efficiency.
But that's not all. The Wrangler 4xe also comes loaded with a host of advanced features and technology, including a spacious and comfortable interior, the latest infotainment systems, and top-of-the-line safety systems.
Come visit us and see the Wrangler 4xe for yourself. Our friendly sales team is here to answer any questions you may have and help you find the perfect Wrangler 4xe for your needs. Don't miss out on this opportunity to own a truly unique and innovative vehicle. Come visit us today and test drive the Wrangler 4xe.